Height is wrong 
A crime 
 
this is scam. 
Visitors may be falsely entertained, corresponded as royalty. 
 
Embezzlement because it's used clothes, shelters, foreign tours etc with taxes. 
 
 
The Emperor has accepted many Michikos. 
Put her hair on permanent or wigs and close your impression and 
the parts of the face such as the nose and eyes looks like looking from the front. 
I know the difference well when arranging profile. 
Please pay attention to the hole of the nose as seen from the side and the angle of the hiatus, the way the ear is attached, the length under the nose 
They're a different person. 
The right is squared face. 
I can understand the difference of the shape of nose and chin well with profile. 
There're pictures what it's all the same day!25/05/2017 
The hole in the nose is different. 
The position of the eyebrows and the position of the ears are different. 
wigs looks different. 
Look like completely different! 
Same Hillary Clinton and PRESIDENT PUTIN! 
 
They're licking the people and Japan!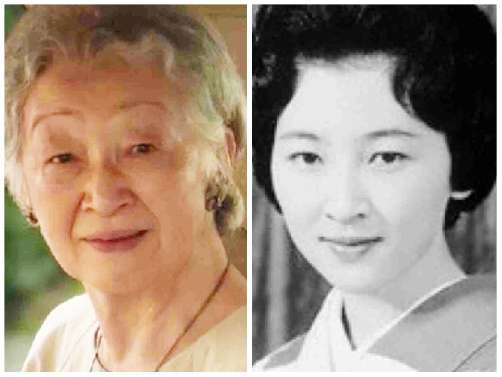 She's not that fat and just old,but neck is getting thick! 
The shape of the lower lip is different 
The length of the nose is different.